Praise be to the God and Father of our Lord Jesus Christ! In his great mercy he has given us new birth into a living hope through the resurrection of Jesus Christ from the dead,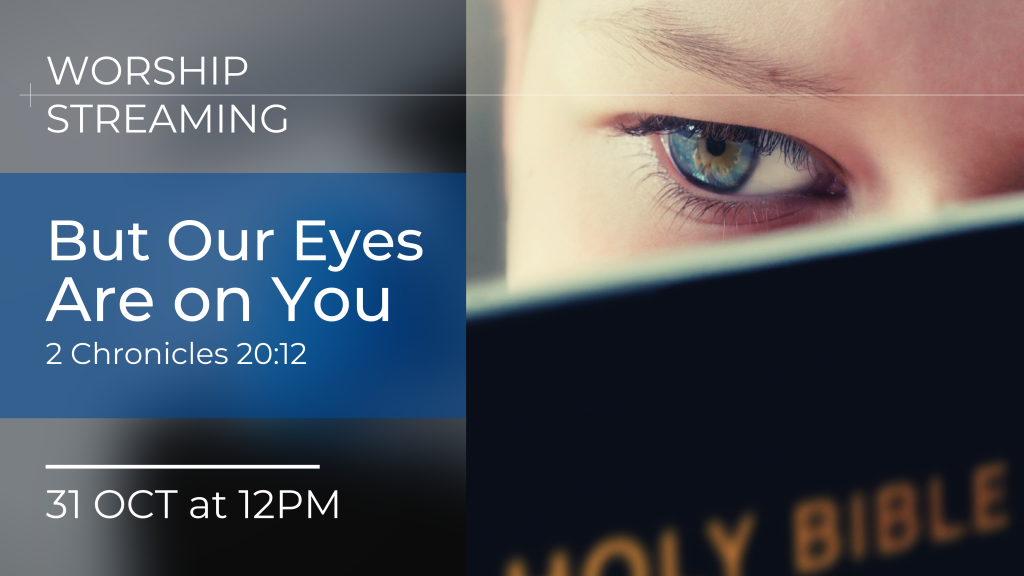 Zoom details to join in will be provided on Sabbath morning. Please ask Rosie Lowry or Pastor Ben for details. Thank you.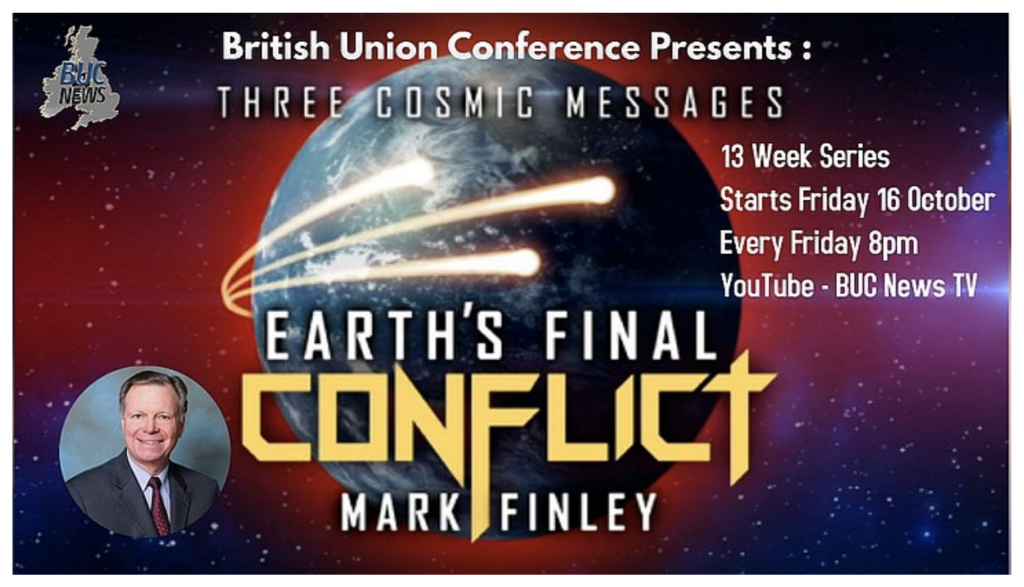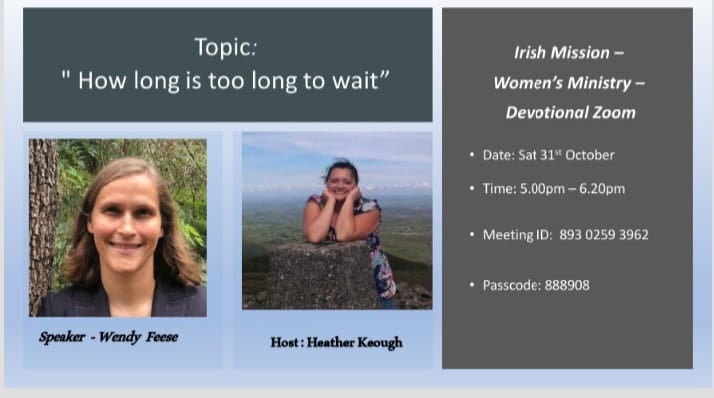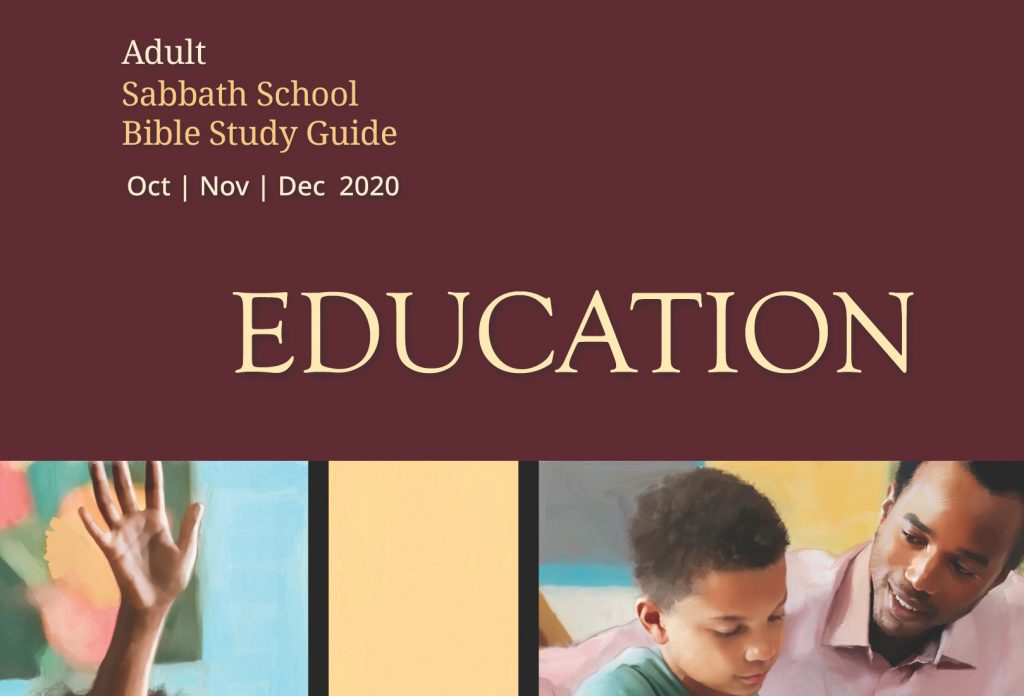 UPDATED: We acknowledge that these are difficult times and we sincerely thank the church for your continued faithfulness in setting aside your Tithes and Offerings. You can return your Tithes and Offerings through the following options:
1. Belfast Church bank account. Bank details to be provided on request.
2. Forward a cheque to our Belfast Church Conference Treasurer. Postal address to be provided on request.
3. Through the Irish Mission NI bank account.
Name: Irish Mission
Bank: HSBC
Sort Code: 40-45-28
Account Number: 60476188
Reference: Your name and Gift Aid number if you have
Please email Aftab Barki at [email protected] to advise that it is attributed to Belfast Church, and how the sum is to be allocated, e.g. Tithe, Local Budget offering, Mission offering.
If you need help in returning your Tithes and Offerings, and for more information and guidance, please send Pastor Ben a text message at 07502245695 or email at [email protected]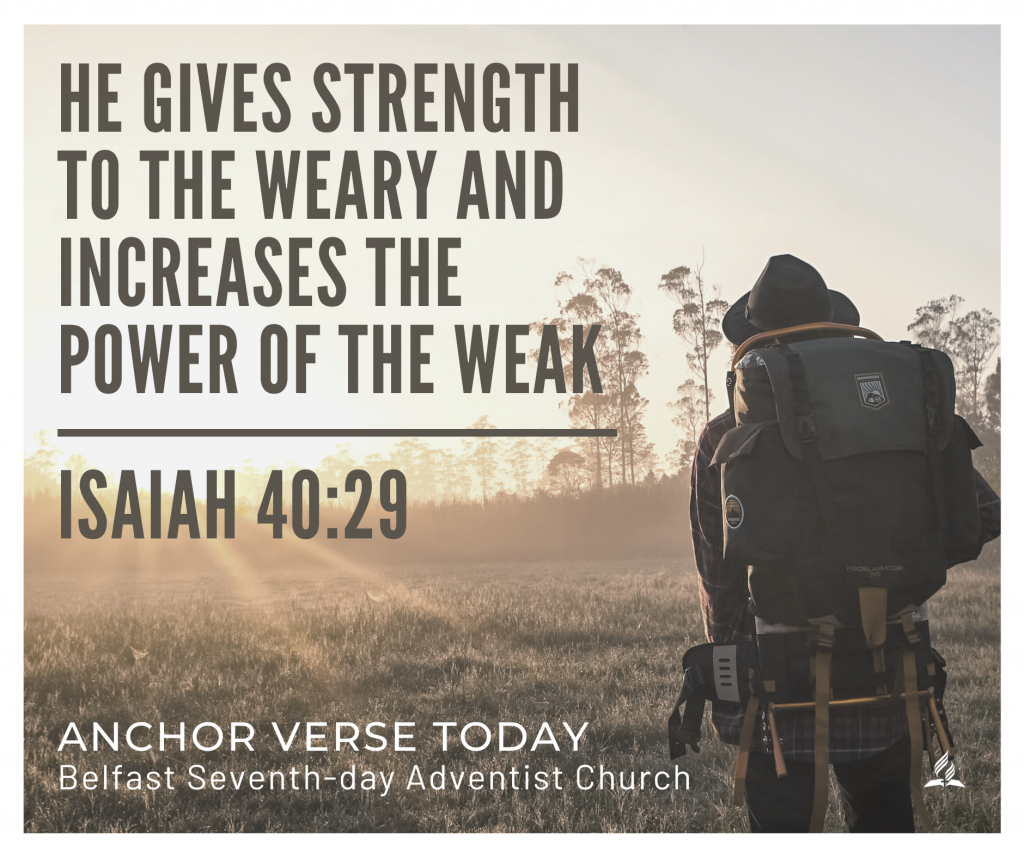 24.10.2020 A BIBLICAL WORLDVIEW
"The eyes of the LORD are in every place, keeping watch on the evil and the good" Proverbs 15:3
Worldview:
Definition:
1. The overall perspective from which one sees and interprets the world.
2. A collection of beliefs about life and the universe held by an individual or a group. In both senses also called Weltanschauung (a comprehensive conception or image of the universe and of humanity's relation to it).
Every human being has a world view – a perspective about life, about God, about the universe, about our place in the universe.
As Christians we are called to have a Christian world view based on God's revelation to us in Holy Scripture. This is called the Biblical worldview.
In a world that is confused and in despair, we are called to know what we believe, to know Whom we have believed and to live transformed lives by the power of the Spirit.
Do not be conformed to this world, but be transformed by the renewing of your mind, that you may prove what is that good and acceptable and perfect will of God. Romans 12:2
We are called to have a Christian mind and a Christian worldview that we can share boldly and kindly to those who are lost in unbelief and ignorance.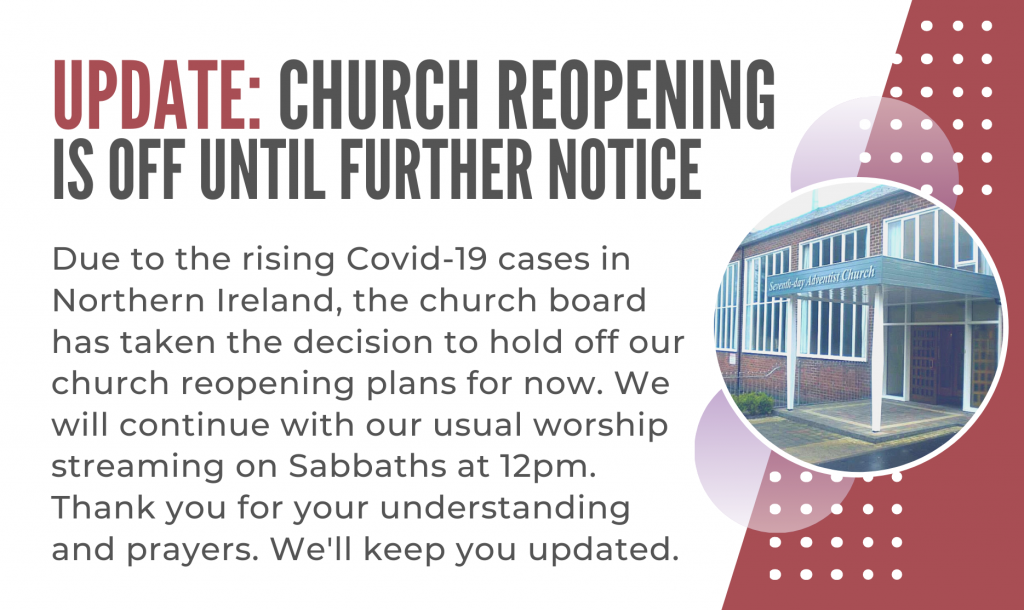 OBEDIENCE
No strength of nature can suffice
To serve the LORD aright;
And what she has, she misapplies,
For want of clearer light.
How long beneath the law I lay
In bondage and distress!
I toiled the precept to obey,
But toiled without success.
Then to abstain from outward sin
Was more than I could do;
Now, if I feel its power within,
I feel I hate it too.
Then all my servile works were done
A righteousness to raise;
Now, freely chosen in the Son,
I freely choose his ways.
'What shall I do?' was then the word,
That I may worthier grow?
'What shall I render to the LORD?'
Is my enquiry now.
To see the Law by CHRIST fulfilled,
And hear his pardoning voice;
Changes a slave into a child,
And duty into choice.
William Cowper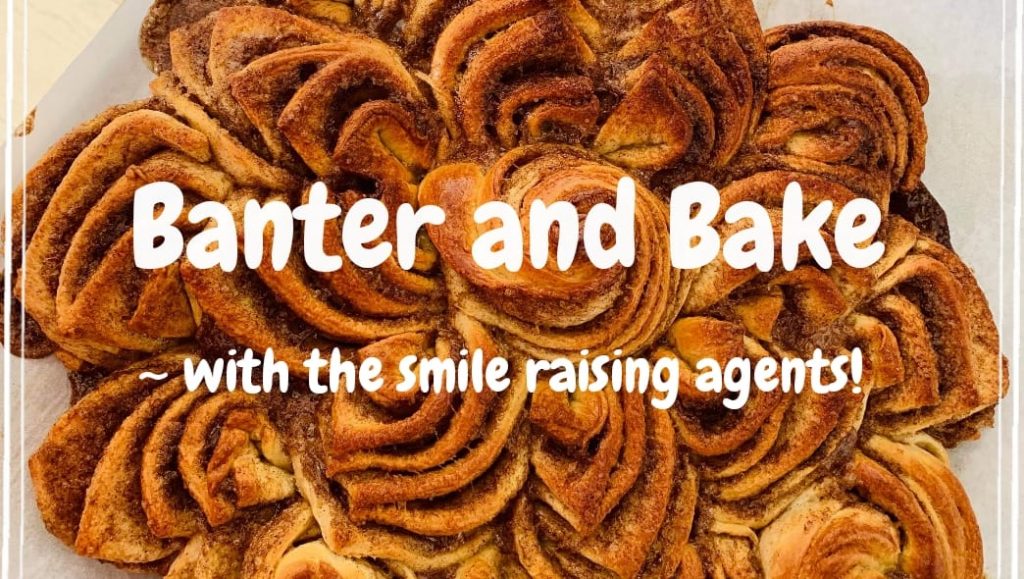 Returning for Season 2! Sundays at 11am. If you wish to join the group on Zoom and have some Banter while baking, please message Fiona McKee on Messenger for details.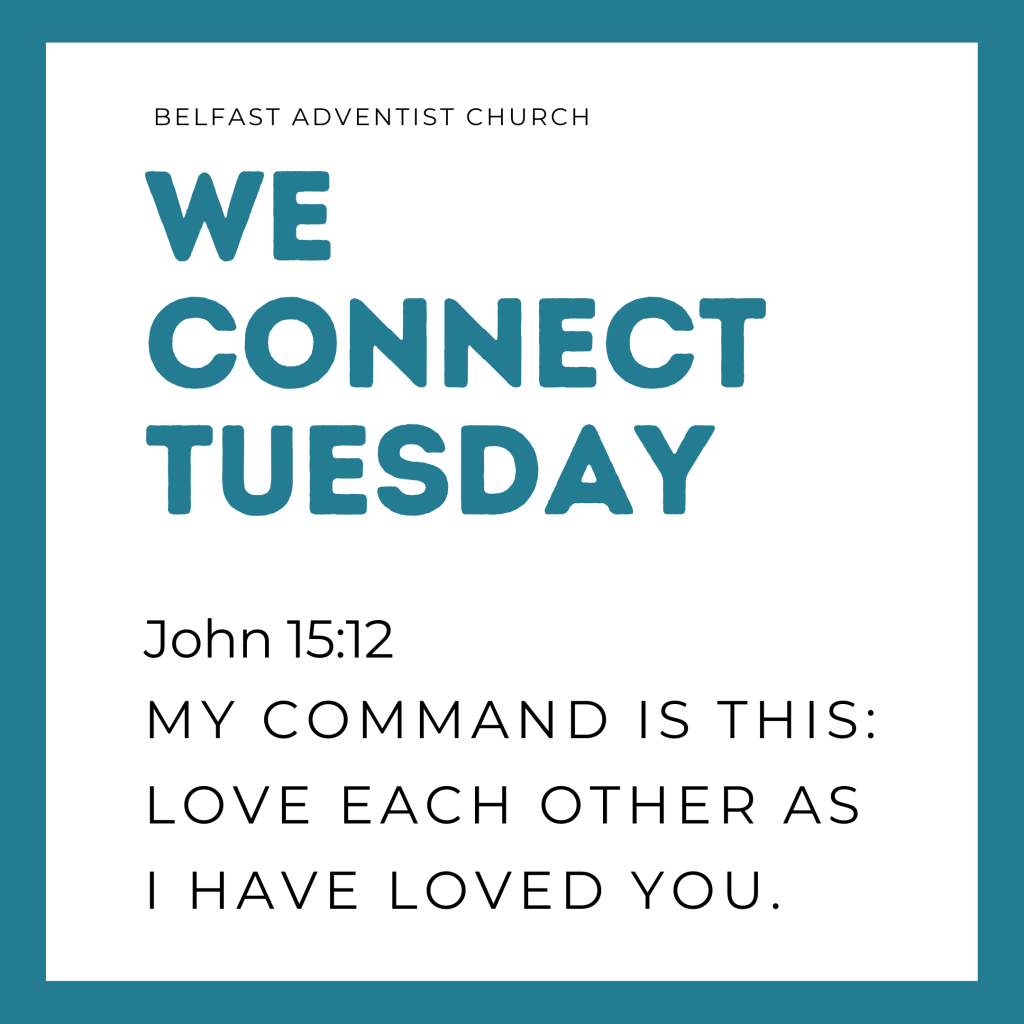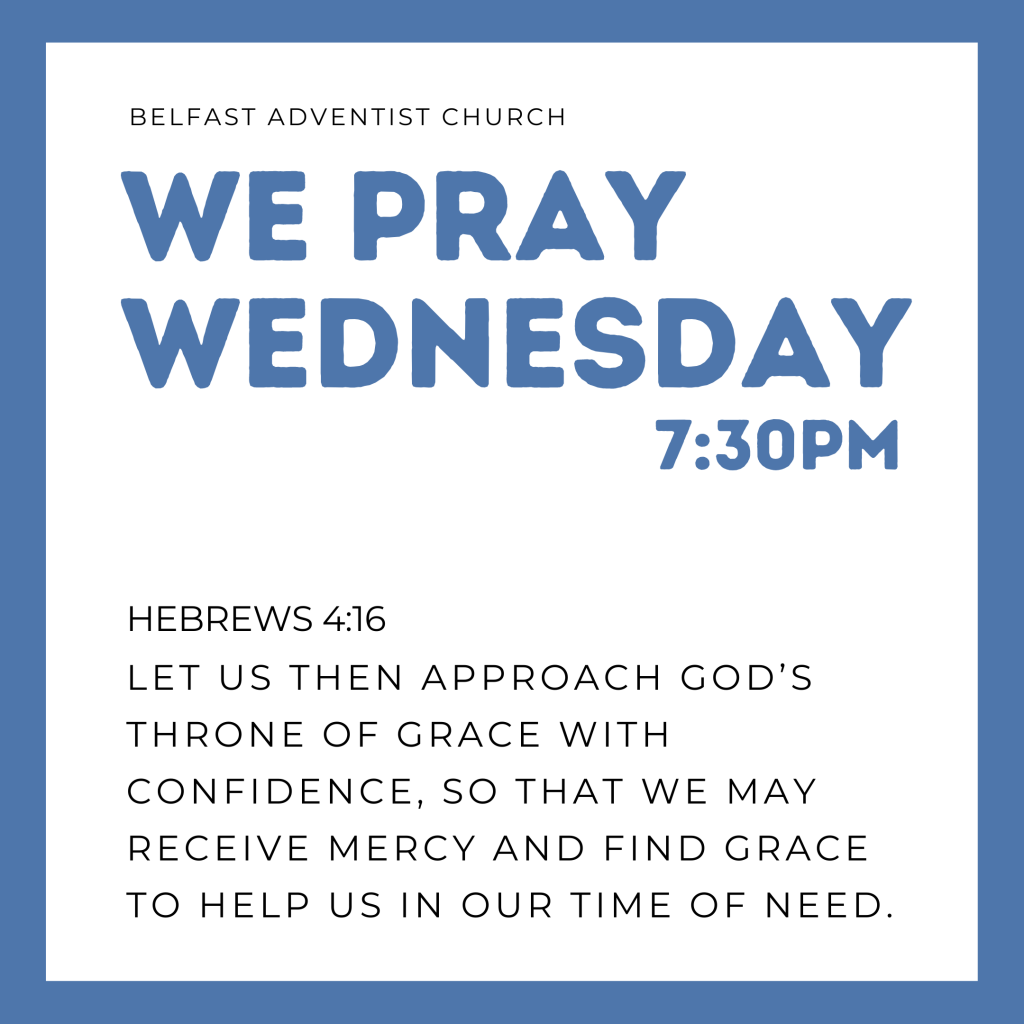 Unfortunately we are still unable to collect our scheduled donations for Storehouse every third Sabbath of the month. To find out how to personally donate, please visit their website: https://www.storehousebelfast.com.
There will no bulletin available while regular worship services and meetings in the church are temporarily suspended. Thank you.